Fun few games in the back garden today as the weather smiled on us coming out of Covid lockdown for our first Blood Bowl 2020 games.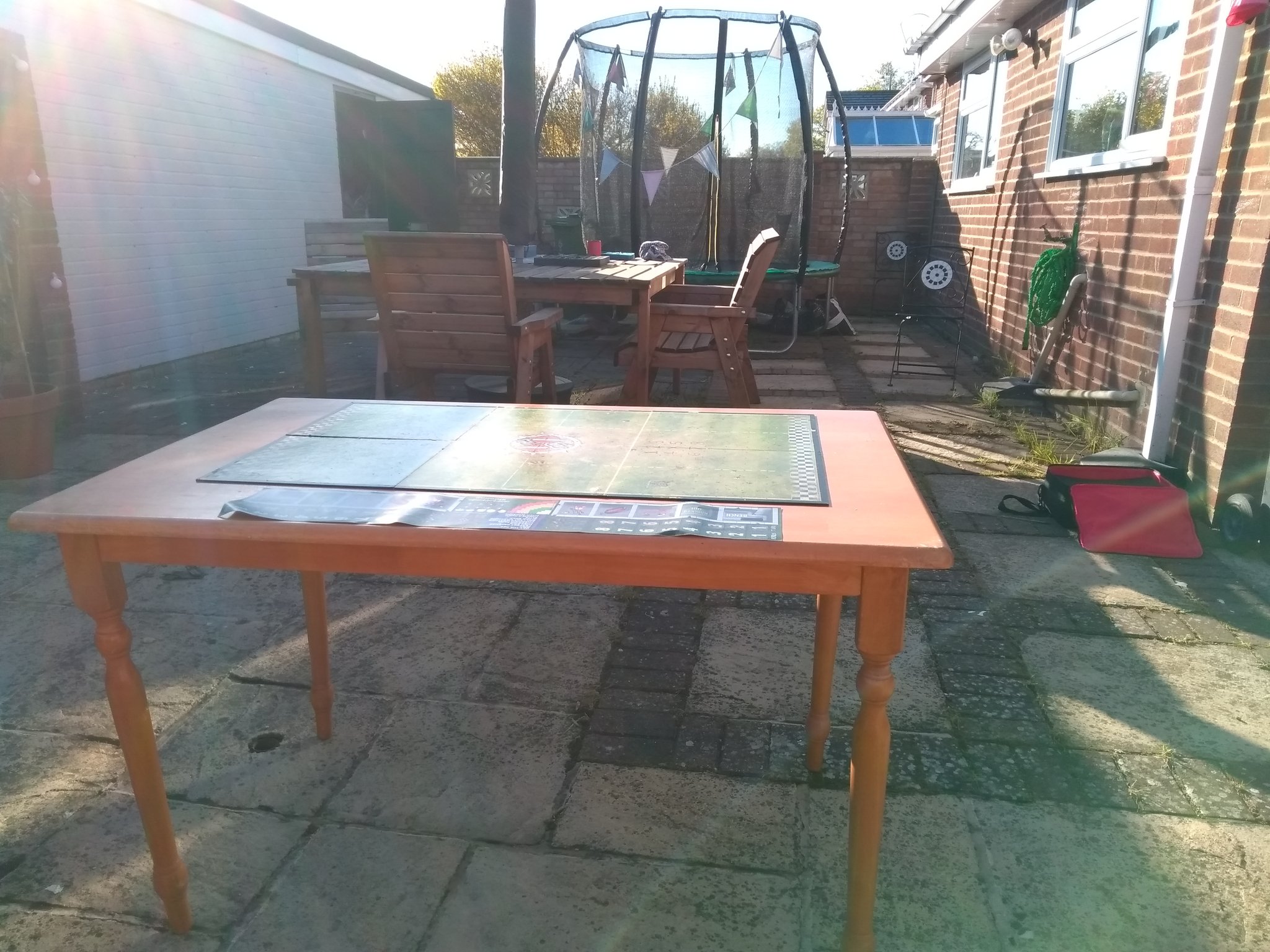 Teams were (1100 TV, 5 primary and 1 secondary):
Halflings with Deeproot and Karla
Underworld with Hakflem
Black Orcs with a bribe
Lizards
Wood Elves
Undead
Highlights of the day:
Undead mummy not getting any benefit from Brawler all day
Underworld taking saurus off the pitch so outnumbering them 14 to 8 at one point (yay swarming!)
Deeproot chucking prone halflings all over the place
Quick snap not helping one turners as much as only open players can move
Sun shining!
Doughnuts
Having to re-learn the Throw Team Mate numbers
Making up new names for GFI. Push? Rush? Dash?
Learning not to predict a winner until all the scores are in
Enderman's first tournament win over me!
It's the same old game, just with a few tweaks!